Empathy & Equity outlines historical and modern flaws that leave marginalized communities disproportionately vulnerable in the face of climate change. In highlighting healthier solutions, E&E weaves environmental justice into the fabric of the environmental movement to create a more equitable planet.
From runway shows to catalogs, the fashion world keeps coming up with new cuts and designs we all want to try. Lucky for us, fast fashion makes that possible. You may already recognize some of the big names in fast fashion — H&M, Zara, Topshop and others — from your frequent trips to the mall. But what really is fast fashion, and how does it impact our planet?
What is Fast Fashion?
Fast fashion is the cycle of continually creating cheap and trendy clothes inspired by high fashion runways. These clothes are produced at high speed, so there is a short turnaround from the time you see styles on the catwalks to when they reach stores. Most of the time, these clothes are made of cheap, synthetic, low-quality materials such as polyester. This leads the clothing to be worn out after a few uses, and what isn't worn out quickly falls out of fashion as stores churn out newer trends.
Before the 19th century, clothes production required you to source your own materials, prepare them, and weave them in the design of your choosing. The Industrial Revolution provided new technology, namely the sewing machine, which made this process more efficient. As groups of people started working on clothing production together, sweatshops emerged. By the late 20th and early 21st century, retailers like H&M and Zara incorporated this fast mode of production into their own supply chains, reproducing high fashion cheaply and quickly.
As a college student on a budget, I only turn to fast fashion websites because I can get those Instagram looks without breaking the bank. Everything is super trendy, reasonably priced, and easy to access. Not to mention, as someone who spends a lot of time on social media (more than I should) fast fashion clothing is heavily advertised to me, especially by my favorite influencers. Although we all love how easy and affordable it is to look stylish nowadays, the cost of fast fashion on the environment and on human lives is truly daunting.
The first wake up call of the dangers of fast fashion came in 1911, when the New York Triangle Shirtwaist Factory fire killed 146 garment workers, many of whom were young immigrant women. This incident is one of the reasons why regulations on factories have been implemented in the United States. However, these risks have not been mitigated; instead, they have been shifted overseas to low-income countries that don't have such laws in place to protect their workers. In the following sections, we will dive deeper into the dangers of fast fashion.
Environmental Cost of Fast Fashion
Greenhouse Gases
The fashion industry is a major contributor to climate change. In 2018, it was responsible for 2.1 billion metric tons of greenhouse gas emissions. The apparel industry also accounts for 10% of global carbon emissions. Fast fashion accelerates these emissions because quick production and frequent transportation generates even more greenhouse gases. Moreover, fast fashion largely uses cheap, synthetic fibers such as polyester, acrylic, and nylon. Because these materials are made from fossil fuels, their production is more energy intensive than utilizing natural fibers.
Fashion Waste
These fibers are especially problematic as clothing accumulates in landfills. Fast fashion introduces newer trends with increasing speed, leading to an overconsumption of clothing. This in turn creates an excessive disposal of clothes known as fashion waste. Families in western countries on average dispose of 30 kilograms of clothing annually. Only 15% are recycled or donated and the rest go to landfills or are incinerated. Synthetic fibers (ie. polyester) are plastic and non biodegradable, thus taking up to 200 years to decompose!
Water Consumption
Fast fashion also consumes massive amounts of water due to its reliance on conventional cotton. Cotton needs large quantities of water to grow and heat — 20,000 liters of water are needed to produce one kilogram of cotton. The overuse of water has dire consequences where cotton is grown, as seen in the desertification of the Aral Sea.
The overuse of water isn't only bad for the environment; it also contributes to the lack of water in local communities. For example, Stephen Leahy from The Guardian reported that "85% of the daily water needs of the entire population of India would be covered by the water used to grow cotton in the country." This figure is especially significant considering India is one of the largest garment exporters in the world, mainly for wealthier western countries that don't experience the effects of clothing manufacturing as heavily as they do. This represents the inequitable impact fast fashion has on the environment and on different communities.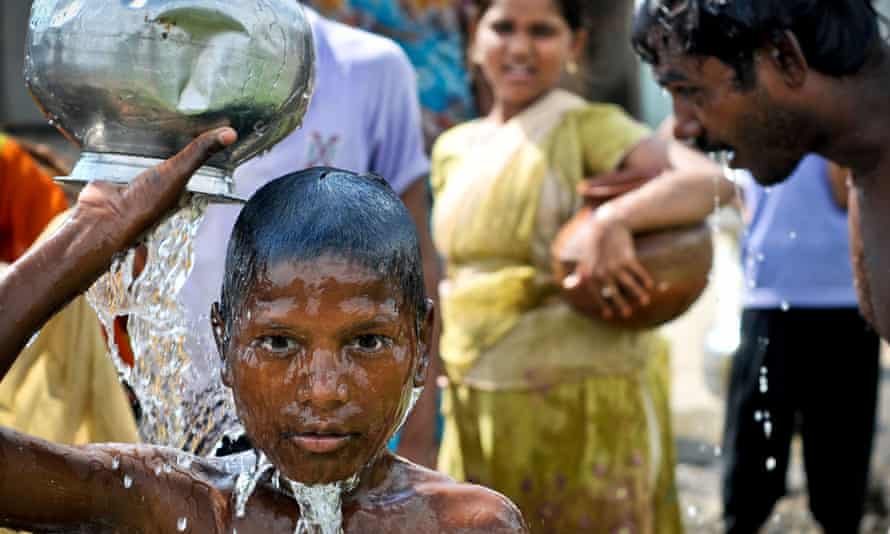 Soil Degradation
The constant demand for fast fashion also leads to varying levels of environmental stress. For example, the chemicals used to grow fibers for clothes and the overgrazing of pastures by cashmere goats and sheep raised for wool have led to major soil degradation. It is no surprise that countries experiencing the worst soil degradation are in Asia, Africa, and South America, which export the most garments to western countries. This, in turn, contributes to greater global food insecurities because the soil lacks sufficient nutrients to grow essential crops.
Deforestation
Overproduction also has led to rainforest destruction. Ancient forests are cut down and replaced with plantations of trees used to make wood based fabrics such as rayon, viscose and modal. The loss of forests threatens ecosystems and Indigenous communities which depend on the environment for food, water and shelter.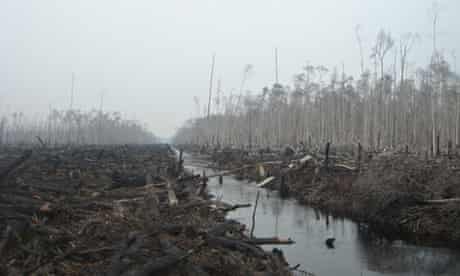 Fast fashion practices not only exploit the Earth and its resources but also people. In particular, people in lower income countries that are exploited by wealthy western ones suffer the most under the hands of fast fashion.
The Human Cost of Fast Fashion
Fast fashion not only takes a toll on the environment, but of course on human lives as well.
The fast fashion industry is filled with injustices, including forced labor practices, gender inequality and consequent gender based violence against women, child labor in the cotton industry, and wages that keep people in poverty. The impacts of fast fashion are therefore disproportionate in terms of race, gender and socioeconomic status.
Forced Labor
Since fast fashion is cheap and quick, it requires the use of low or unpaid workers, enabling the use of forced labor. Between 2017 and 2019, 80,000 Uyghurs, a persecuted Muslim ethnic minority group, were transferred from the Xinjiang detention camps to factories across China.
Within the fenced-in factories, Uyghurs live in separate dormitories with constant high tech surveillance. They are subjected to physical, sexual, and psychological abuse as well as ideological training that forbids them from Muslim practices. Many fast fashion brands such as Zara have previously been associated with factories that have used Uyghur labor for their products. This ethnic genocide starkly demonstrates the intersection between the fashion industry and human rights abuses.
Gender Inequality
Oftentimes, forced labor practices disproportionately affect women due to the systemic gender inequality within the garment industry. 80% of garment industry workers are women. However, women face constant verbal, physical, and sexual abuse by their employers, often times under the threat of losing their job, or given financial incentives to do so. Olivia, a garment worker in Mexico stated, "I think that the main problem of the factory is that they just see us as objects that produce. Not like women, not like mothers, not like sisters, not like daughters. They see us simply as cheap labor."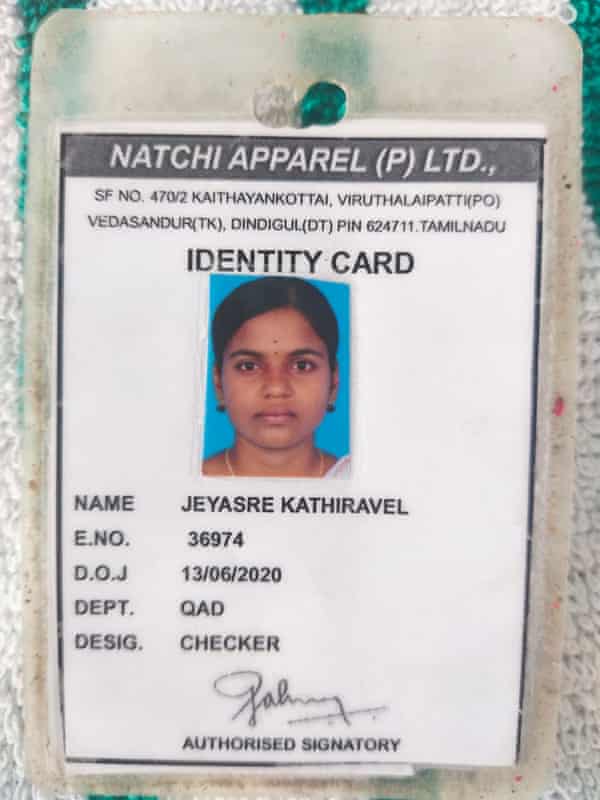 Child Labor
Children are also victims of this brutal industry as child labor has become prevelant in fashion. According to the International Labour Organization, approximately 168 million children are involved in child labor, making up 11% of the global population of children. This is especially common in the cotton industry where they require low-skilled labor. Small fingers do not damage crops, so children are preferred over adults. Children are also seen as more obedient and don't pose any threat of unionizing. In some countries such as Uzbekistan, the use of child labor is so normalized that the government had previously threatened kids with expulsion from school if they did not pick cotton during the summer, and the work these children do is often hazardous.
Unlivable Wages
Fast fashion further exploits workers in low-income countries by giving them unlivable wages. In Ethiopia, garment workers earn 888 Birr per month, which is approximately 26 USD. In Bangladesh, garment workers make 3000 Taka per month, about 35 USD. Oftentimes, workers' wages are only a fraction of what consumers pay. For example, the national kit of England's football team at the 2018 World Cup was the most expensive kit with embellishments and the sports' brand logo. It was sold to fans for 180 euros, while the Bangladeshi workers who made them received less than 2 euros — about 1% of the retail cost — per day.
Companies rely on cheap labor in order to offer consumers cheap prices. Thus, workers often don't receive living wages. The UN defines the living wage as a family wage that covers the basic needs of housing, health, food, water, and other necessities, and allows for savings. Otherwise, a cycle of poverty is enforced, particularly between wealthy and less affluent countries.
Rana Plaza Factory Building Collapse
The world woke up to the dangers of fast fashion during the Rana Plaza factory building collapse in Bangladesh in 2013. This disaster killed 1,134 people and injured over 2,500 people. Shila Begum, a survivor of the collapse reported, "They tried to pull the concrete plates that were on top of us. From both sides of the plates people were pulling me and they managed to get me out. The weight of the concrete had pulled my uterus. At 11pm they removed my uterus completely. I need medical treatment and I have dreams for my child, so I need to earn money."
This catastrophe led to a social media-driven call for change in the fashion industry, among individuals, brands, and governments.
COVID-19 Pandemic and Fast Fashion
The COVID-19 pandemic amplified the abuses in the fashion industry. Fast fashion online retailers were suspected of creating sales of up to 70% off items during lockdowns to attract customers. Boohoo was accused of having workers working so closely together that they were "breathing in each other's faces" in a time where being in enclosed spaces endangers your life. Not only were workers placed in conditions that risked their health, but many also suffered a loss in income. Nazma Akter, the executive director of AWAJ, a grassroots labor rights group in Bangladesh, reports, "These workers now don't know…how they will manage costs for food, rent and other necessities. They can't even imagine what they'll do if they or a family member needs medical treatment for COVID-19. The meager income these workers earned was barely enough to cover their living costs, and as a result, they have little to no savings set aside to deal with a crisis such as this."
How can we do better?
With all the issues fast fashion breeds, what are the solutions? While fast fashion provides a quick and easy solution to our styling issues, solving the many detrimental effects of the industry isn't as simple. What I can say is that approaching these problems is a global effort, requiring collaboration among governments, brands and consumers all across the world.
Governmental Reform
Many of these injustices are systemic and require large-scale reform. For example, the UK created the Modern Slavery Act of 2015 with the goal of ending slavery, servitude, forced labor and human trafficking. The specific Transparency in Supply Chain clause requires companies that sell more than £36 million of product per year to prepare an annual slavery and human trafficking statement. This statement outlines the organization's structure, its partner businesses and supply chains, and its policies in regards to slavery and human trafficking.
Sweden also aims to place a chemical tax on clothes in 2022 in order to protect workers and consumers from health risks due to substances in clothing and footwear. This reform would require a taxation of SEK 40 per kilogram of the product's weight for all clothing produced or imported from abroad.
Brand Accountability
If brands were to develop stronger relationships with their suppliers, they may be able to better combat the abuses occurring along their supply chains. This can be achieved through higher quality monitoring facilities and frequent audits to determine all actions are in accordance with international human rights, laws, and regulations. In this way, the brand starts to take responsibility for the whole process, especially what happens to their workers.
Environmental Management
To combat the environmental harm fast fashion causes, manufacturers can transition to using better natural materials. Fibers commonly used in fast fashion such as conventional cotton, polyester and rayon are nonrenewable and non-biodegradable, and cause many of the environmental harms mentioned previously. Instead, manufacturers can use recycled fibers including recycled polyester, nylon and cotton, which are produced from waste materials. However, this process of recycling the fiber while maintaining the quality of the original fiber is more expensive, which is why low-quality materials are oftentimes more appealing to brands. Another alternative is using plant based fibers such as organic cotton, linen, hemp and natural rubber, which also have low environmental impacts.
Secondhand Shopping and Upcycling
The overproduction and overconsumption of fast fashion creates excessive waste. Consumers can help combat this issue by reducing the amount of new clothes they purchase. Instead, consumers can engage in more sustainable shopping practices such as thrifting/secondhand shopping or upcycling.
Buying items that already exist reduces the use of finite resources and prevents clothes from ending up in landfills. It reduces emissions from production and distribution as well. Thrift stores are also usually small businesses, so buying from them boosts local economies.
Secondhand clothes are also less expensive and offer a broad range of different styles. Oftentimes with thrifting, you can find really cute and vintage items, and sometimes, if you're lucky, even designer products. And the cherry on top, upcycling is a fun and creative way to spice up your wardrobe!
Beyond Fast Fashion
Fast fashion might be an easy fix to wardrobe crises but as we have discussed, it's not the only solution. There are so many ways you can engage in sustainable and ethical fashion practices. Now more than ever, it is crucial that we all — governments, brands and consumers — make this change. The world can no longer stay silent as fast fashion continues to commit crimes against our planet and its inhabitants. Even if fast fashion provides a cheap and easy answer to our daily dressing dilemmas, in reality, can we afford the true cost of fast fashion?